CNT delivers game-changing research, tools, and solutions to create sustainable + equitable communities.
MORE
Featured Projects + Tools
As firm begins fair housing study in Rogers, home prices and transportation costs are cited
Northwest Arkansas Democrat Gazette | September 6, 2022
"... Affordable housing is generally defined as housing on which the occupant is paying no more than 30% of gross income for housing costs, including utilities, according to the federal housing department.
Factoring in both housing and transportation costs better represents true housing affordability, according to the Center for Neighborhood Technology in Chicago.
'Traditional measures of housing affordability ignore transportation costs. Typically a household's second-largest expenditure, transportation costs are largely a function of the characteristics of the neighborhood in which a household chooses to live,' the center says on its website.
The nonprofit center defines affordable housing as combined housing and transportation costs that do not exceed 45% of a household's income -- 30% for housing and 15% for transportation."
CNT is engaged by governments, advocates, policy makers, and community groups to apply our expertise to solving problems.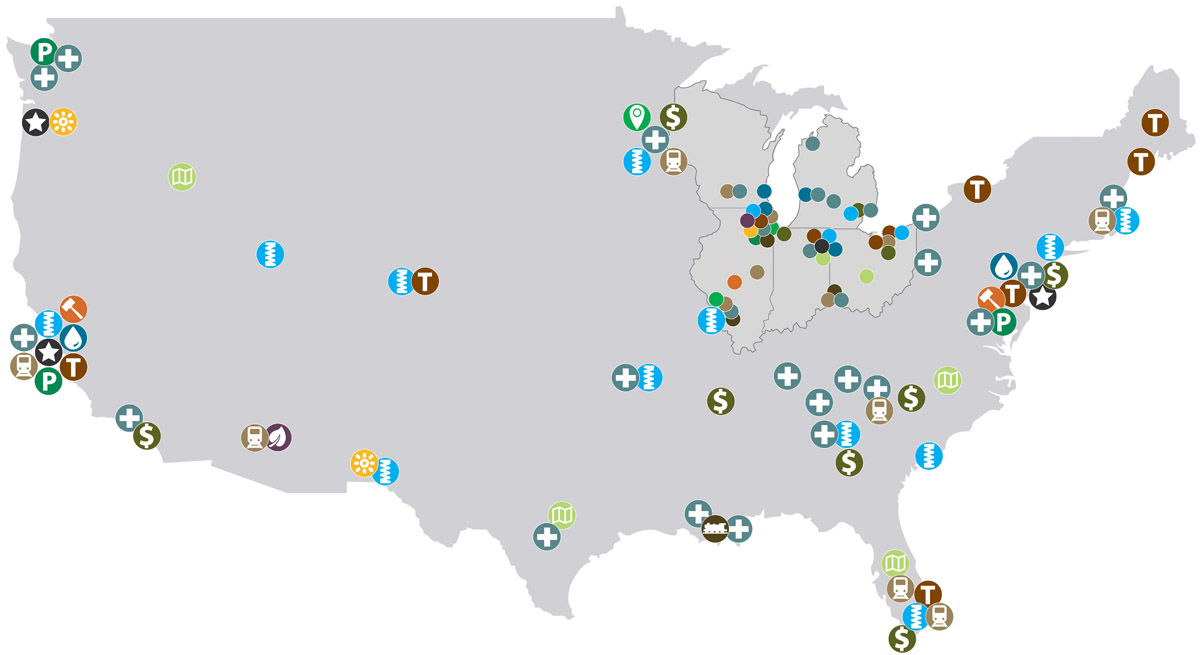 Transit-Oriented Development show all (15)
Cargo-Oriented Developmentshow all (4)
Housing + Transportation Affordabilityshow all (29)