CNT delivers game-changing research, tools, and solutions to create sustainable + equitable communities.
MORE
Featured Projects + Tools
Gov. Pritzker Announces Six Appointments to Boards and Commissions
Illinois.gov | December 2, 2022
Jacquelyne Grimshaw will serve on the Blue-Ribbon Commission on Transportation Infrastructure Funding and Policy. Grimshaw has worked for the Center for Neighborhood Technology for 30 years, and currently serves as the Vice President of Government Affairs. Throughout her tenure, she has worked to develop CNT's advocacy and policy work around transportation planning, research, environmental justice, and GIS mapping. She has been recognized as a thought leader in the field, having been invited to serve on the Chicago Transit Authority, the National Academy of Sciences' Transportation Research Board's Environmental Justice and Public Involvement Committees, and the Women's Issues in Transportation Committee. Prior to her work with CNT, Jacky served as a political advisor to Mayor Washington and was the Director of the Mayor's Office of Intergovernmental Affairs.
CNT is engaged by governments, advocates, policy makers, and community groups to apply our expertise to solving problems.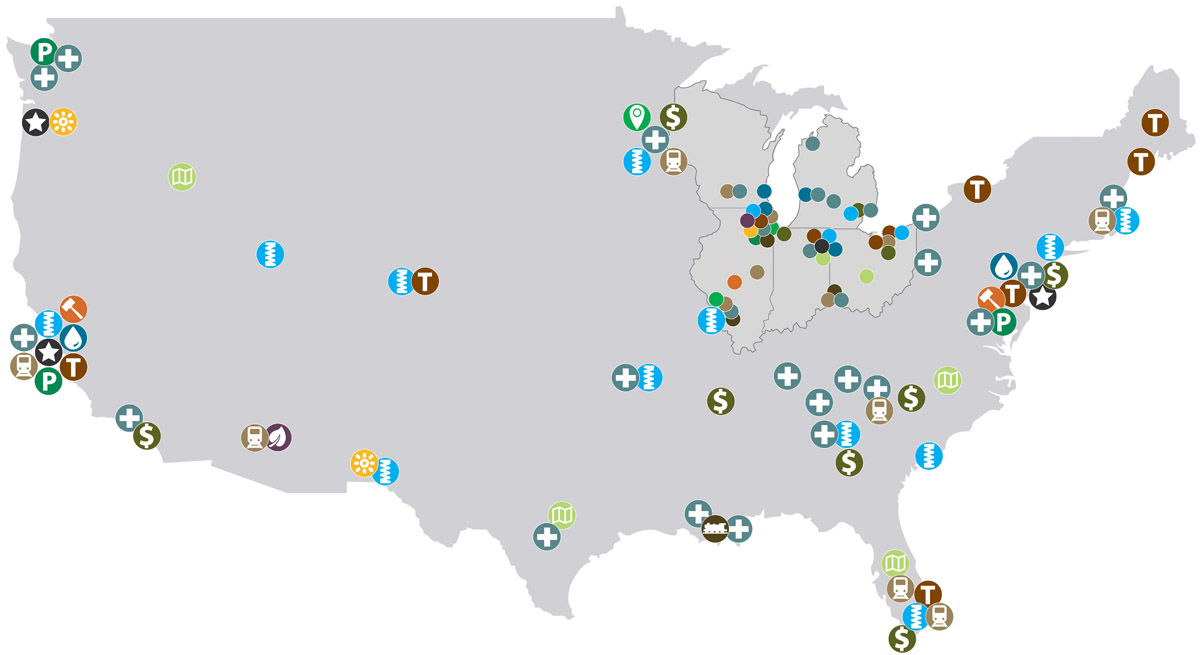 Transit-Oriented Development show all (15)
Cargo-Oriented Developmentshow all (4)
Housing + Transportation Affordabilityshow all (29)