CNT delivers game-changing research, tools, and solutions to create sustainable + equitable communities.
MORE
Featured Projects + Tools
Minimum parking, maximum rent: Let's cut tenants a break by ending parking minimums
Streetsblog Chicago | December 14, 2021
Even though the city has cut parking rules in the most transit-rich areas, we're still requiring way more parking than we actually need. In 2016, the Center for Neighborhood Technology found that one in three apartment parking spots stay empty overnight in Chicago (when there should be the highest use).
CNT is engaged by governments, advocates, policy makers, and community groups to apply our expertise to solving problems.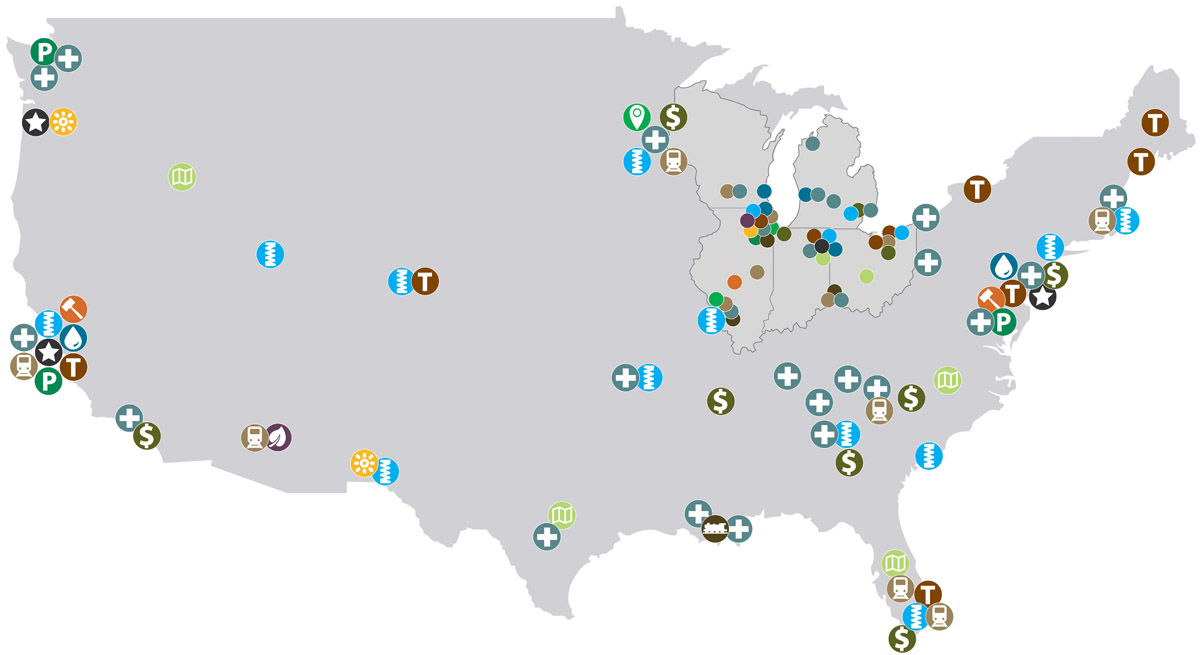 Transit-Oriented Development show all (15)
Cargo-Oriented Developmentshow all (4)
Housing + Transportation Affordabilityshow all (29)