CNT was started in 1978 by two visionaries: Scott Bernstein and Stan Hallett. They sought to connect the neighborhood movement, which was organizing residents to challenge harmful practices like redlining, and the modern environmental movement. Instead of pursuing exotic agendas like saving whales, Bernstein and Hallett argued for addressing environmental concerns much closer to home – on the ground, in communities – as a way to improve the lives and economic prospects of city residents.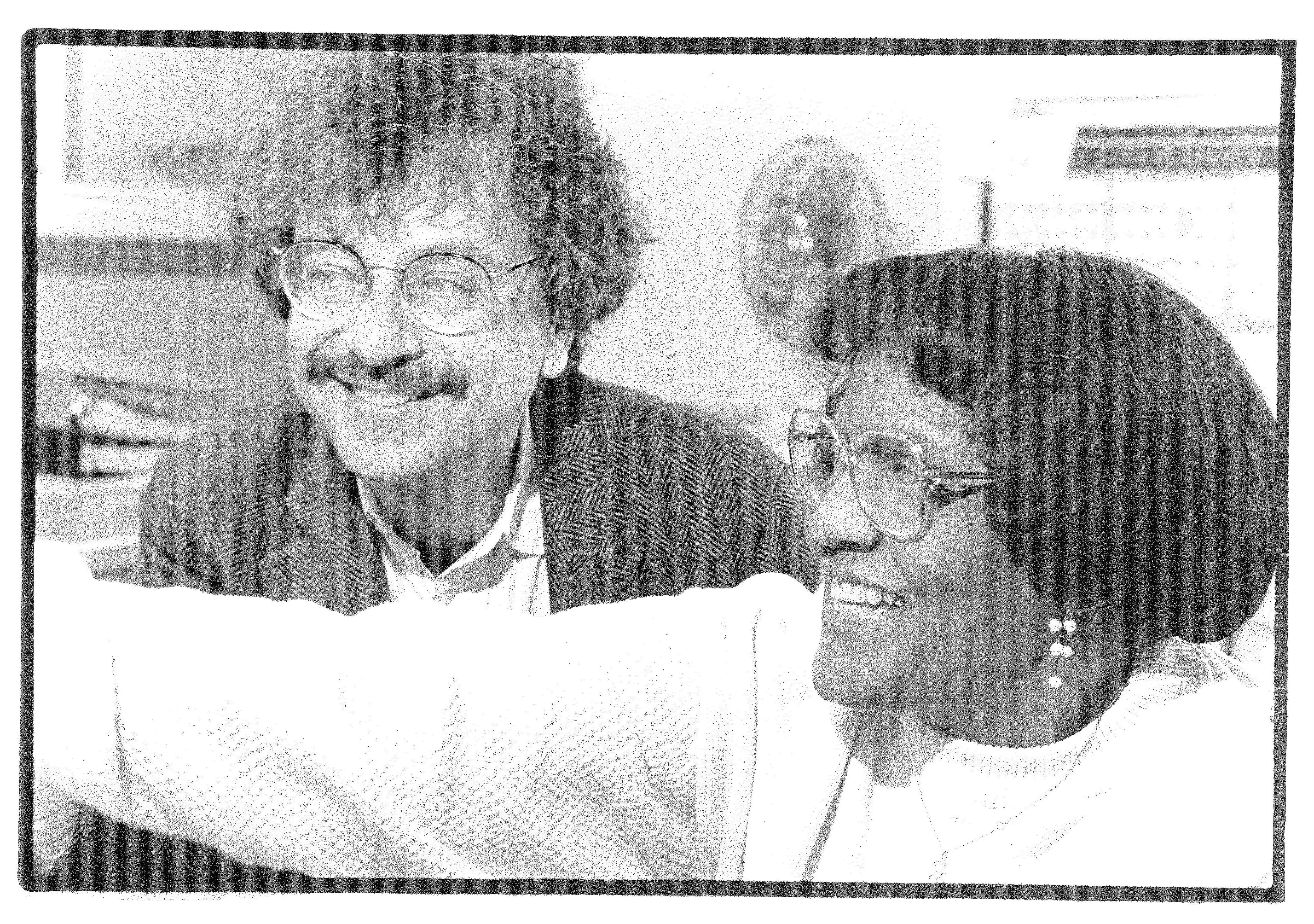 From day one we put forward innovative solutions far ahead of their time. For example:
Rooftop gardens and greenhouses in poor communities so residents could grow their own food, an initiative that drew notice in the New York Times.
Recycling to conserve resources and create local economic opportunity. We hosted the startup Chicago Recycling Coalition.
Addressing urban flooding through small-scale local infrastructure. One of our first initiatives was opposition to Chicago's massive TARP project; today we offer cost-effective solutions to keep homes and businesses dry.  Among today's projects, the RainReady effort seeks to address increased urban flooding and stormwater management. 
Energy conservation to keep housing costs down and reduce demand for energy. Since the 1980s, CNT and its partner Elevate Energy have provided energy upgrades for more than 32,000 housing units as well as hundreds of nonprofits and churches.
Data sharing to give residents tools to address local problems. In the 1980s the Neighborhood Early Warning System spotlighted indicators of housing problems, and our monthly information service, The Neighborhood Works, won awards and subscribers nationwide. Today we're known for high-quality research and data systems, including the nationwide H+T Affordability Index.
Transportation alternatives to reduce the cost, congestion, and pollution of excessive automobile use. We have promoted public transportation, introduced car sharing to Chicago, and advocated strategies like location-efficient mortgages and transit-oriented development.
Originally founded and still located in Chicago, we've built a network of allies, partners, and clients throughout the country, and are proud to claim U.S. President Barack Obama as a former board member.