Get Help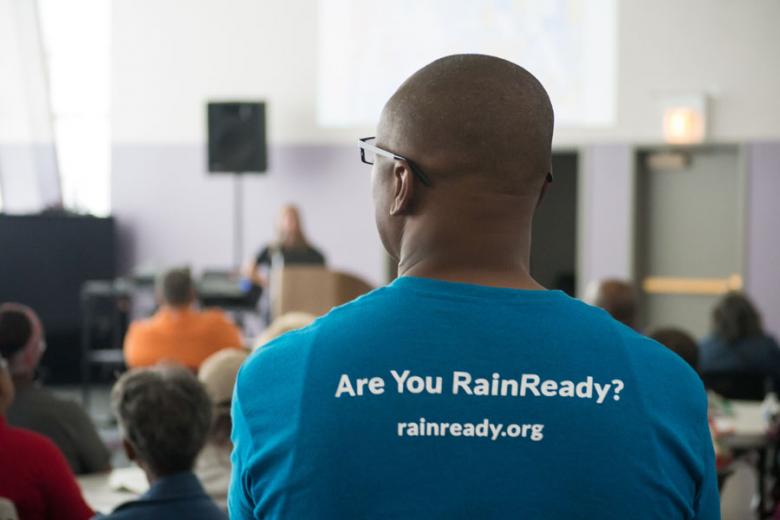 If your community is interested in adopting a RainReady plan, CNT staff members are available for presentations and for case-by-case technical assistance. Our presentations explain the benefits of RainReady plans and outline their key elements, including needs assessments, financing, and supportive policies.
For more information or to schedule a presentation, please contact info@cnt.org.
---
Take Action
A community's approach to rain readiness will depend on the resources it has available, including time, money, staff members, and volunteer help.
Below, we've summarized some important ideas you might want to consider when undertaking such a project. We also provide services directly to municipalities. View RainReady services or contact info@cnt.org for further information.
Consider forming a Resident Action Group to empower community members and put rain readiness at the forefront of public discussion.
​Agree on a governance structure, which will help ensure that various stakeholders are fairly involved throughout the process of creation and implementation.
Complete a thorough needs assessment to identify primary concerns and gather crucial information about water management in the community, and prepare a report to summarize the findings.
Carry out individual property assessments at a variety of public and private sites in your community, which will provide data that are useful for evaluating the long-term impact of your plan.
Research potential RainReady improvements in your community by reading what others have done and involving expert advisors from across many sectors.
Solicit feedback and discuss options publicly through community events and platforms, particularly focusing on property owners who have experienced the most severe water-related damage.
Meet with elected leaders and officials to discuss your plan and request any additional resources you might need.
Measure progress with low-cost technologies and practices like rain gauges, water sensors, and surveys, partnering with universities and research institutions to carry out monitoring and evaluation.
Adopt a RainReady plan and present it to your council or board to be signed.
---
Support RainReady
Your donation will enable CNT to expand its work helping individuals and communities become RainReady. Donate