CNT delivers game-changing research, tools, and solutions to create sustainable + equitable communities.
MORE
Featured Projects + Tools
CTA Service Slowdowns, Crime Issues Make Transit Rides Difficult for Chicago Commuters
WTTW News | July 28, 2022
While service disruptions are being felt all over the city, Leslé Honoré, managing director of strategy and communications for the Center for Neighborhood Technology and the Transportation Equity Network, said they are particularly acute in areas already dealing with the effects of disenfranchisement and oppression.
"It's not an option to take a ride share service, they are reliant on public transit. So when we hear stories of older adults in Belmont Cragin waiting for two hours for a bus that never shows … it becomes a larger issue well pass transit," Honoré said.
CNT is engaged by governments, advocates, policy makers, and community groups to apply our expertise to solving problems.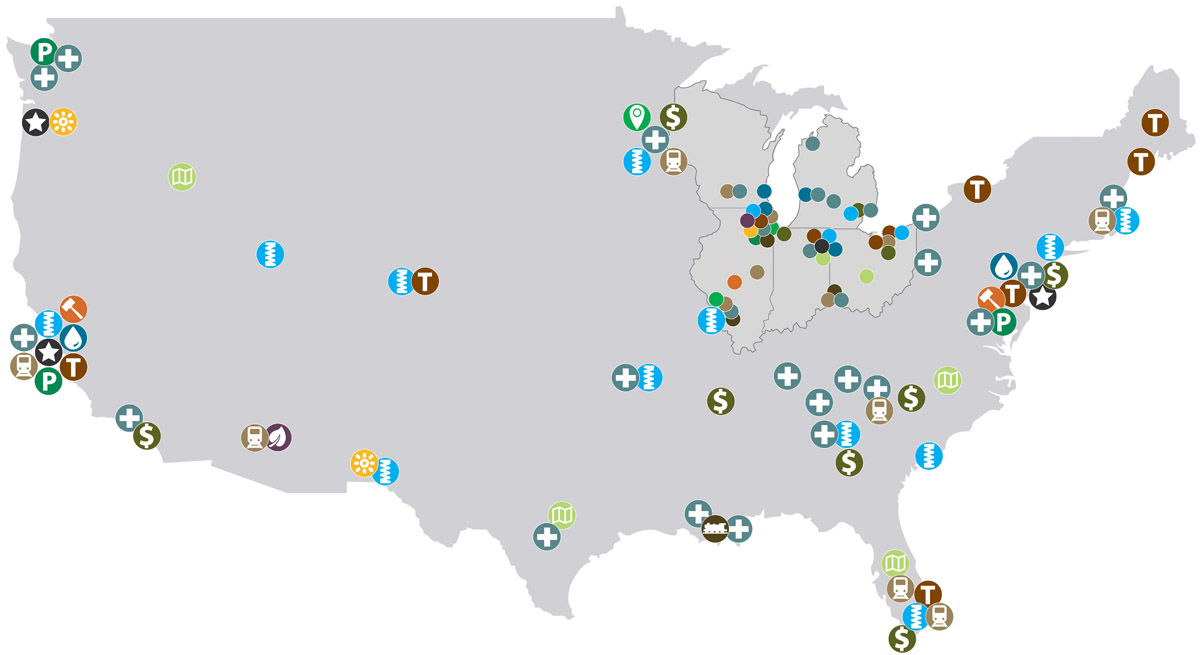 Transit-Oriented Development show all (15)
Cargo-Oriented Developmentshow all (4)
Housing + Transportation Affordabilityshow all (29)