CNT delivers game-changing research, tools, and solutions to create sustainable + equitable communities.
MORE
Featured Projects + Tools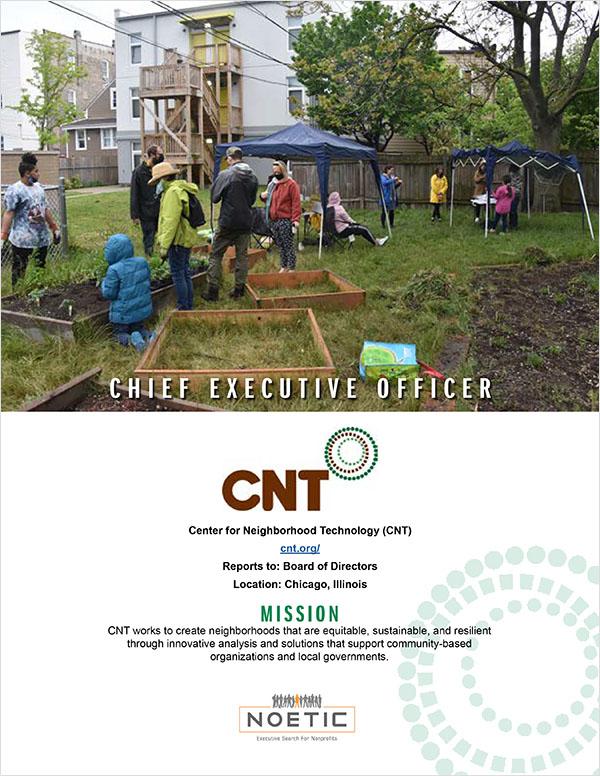 Nationwide Search for CNT's Next Chief Executive Officer
From CNT's Board Chair, Margaret O'Dell:
CNT is excited to announce the opening of our search for our next CEO. We are looking for a new leader who will build on the successes of CNT, especially over the last five years, and move us in new directions. We are seeking an experienced leader and skilled manager to work with our professional and motivated staff and Board.
This is a great opportunity for someone who deeply understands the social, political, and economic root causes of environmental injustice and brings expertise in housing, transportation, community development, or climate policy, along with a commitment to including local voices and embedding racial equity into the work.
For more information, please see the full position guide here.
City panel backs Reba roof grant
Evanston Now | April 19, 2023
Organizers of the "One Stop Shop" program to provide energy efficiency upgrades to affordable housing units gave the committee an update on their work.
Bob Dean, chief executive officer of the Center for Neighborhood Technology, one of three organizations involved in the project, said they hope to start taking on home improvement projects this summer.
The project, funded with $1 million from the city's American Rescue Plan Act grant, has experienced some operational challenges, Robbie Marcus of the Evanston Development Cooperative said, mainly in lining up contractors to participate in the program, given the competition for their services.
CNT is engaged by governments, advocates, policy makers, and community groups to apply our expertise to solving problems.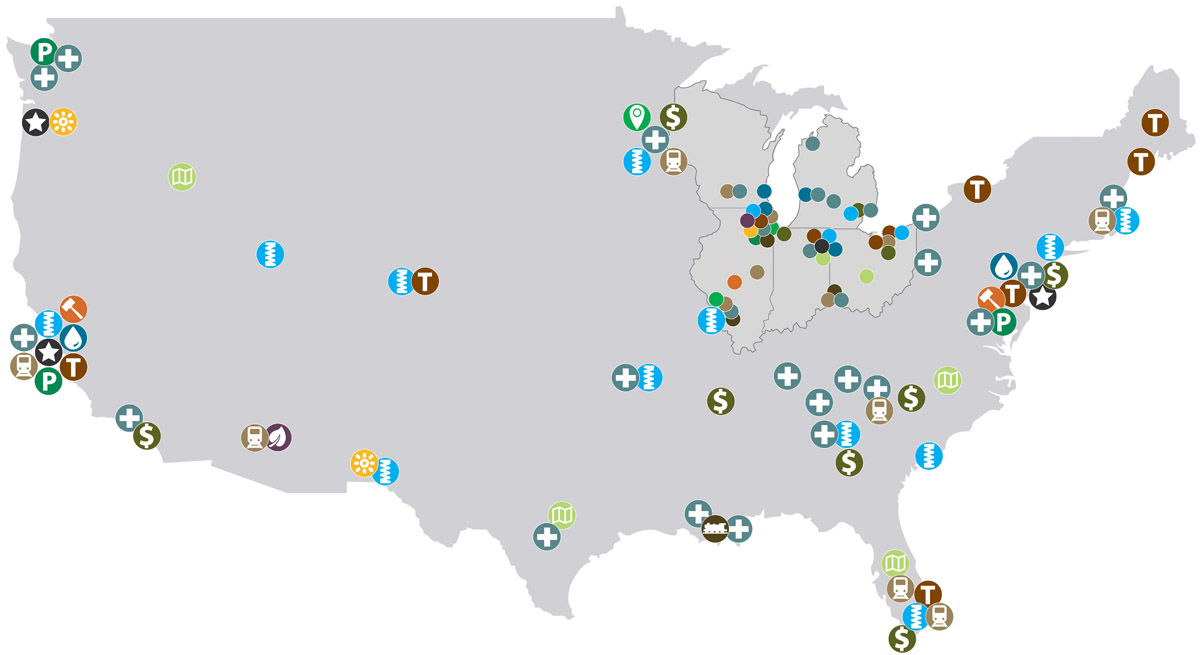 Transit-Oriented Development show all (15)
Cargo-Oriented Developmentshow all (4)
Housing + Transportation Affordabilityshow all (29)