Thanks to all who engaged with us in 2019! With a new year comes new priorities and opportunities at CNT. Here are some of the things I'm most excited about in 2020:
---
1. New roommates. Our friends at Greenprint Partners, a mission-driven green infrastructure firm, have joined us in Suite 1400 at 17 N State Street. We're already partnering with Greenprint on a USDA Conservation Innovation Grant and a research grant from the National Science Foundation, and hope to do more together in the future. Please find an excuse to visit us so that you can meet them as well!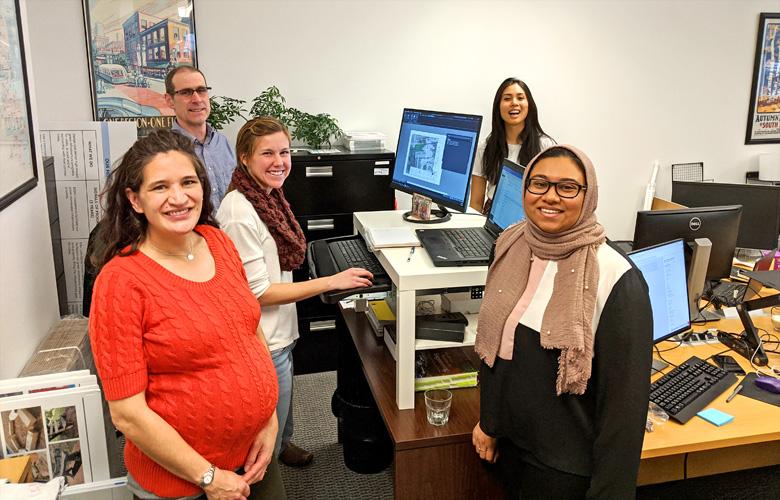 ---
2. Nationally significant research and action. In addition to the above grants, which focus on green stormwater infrastructure, we have just begun national-scale work on transit equity and sustainability. And we are working directly with local and state governments in places as diverse as California, Indiana, and North Carolina to help put ideas into practice.
---
3. More external events. We had a great time at our 40th Anniversary celebration in September 2019, so we want to open up our work to more friends and supporters in 2020 – but in smaller, more frequent, and more affordable ways. Please be on the lookout for more CNT-hosted events this year.
---
4. Old partnerships reinvigorated. In 2020, we'll be working closely with Elevate Energy – formerly a part of CNT, now its own thriving nonprofit – to manage our RainReady program. Elevate Energy's experience in home assessments and construction management will make RainReady more efficient, and we are moving toward a deeper partnership to integrate energy efficiency, floodproofing, and other environmental resilience elements of affordable housing rehab.
---
5. New City of Chicago leadership. While CNT is a national nonprofit, we are particularly active in our home city of Chicago. We're enthusiastic about the City's choices to lead key departments (mostly recently Gia Biagi at CDOT – welcome Gia!) and look forward to helping Mayor Lightfoot's administration shape a sustainable and equitable Chicago.
---
Thanks again to the friends and partners who worked with us in 2019, and look for us to be even more active and supportive in advancing social equity and environmental sustainability in 2020!