What is the Transopoly® series?
The public involvement tools in the Transopoly series were developed to help the general public understand the relationship between transportation planning and land use planning. The tools are unique in that they require users to make fiscally prudent choices within a long-range vision for transportation planning. Two tools within the series are group activities and require diverse groups to build consensus. These are Transopoly and Neighborhood Transopoly. e-Transopoly is designed for an individual to use at a personal computer, although friends or family members could make choices together.
Both the group versions of the tool take 1 to 2 hours to play. Each table of participants has a map of the designated area (the game board), a hypothetical budget to improve access and reduce congestion, and other essential tools. To the extent possible, existing land use and transportation features are marked on the map to facilitate decision-making.
Laypeople learn to trust their own judgment and preferences and become more confident of their ability to participate in official planning processes;
1.      Very different populations come to agreement about what would serve the largest number of people, not just their sub-group; and
2.      The opportunity to consider cost and benefit of various projects shapes the project choices.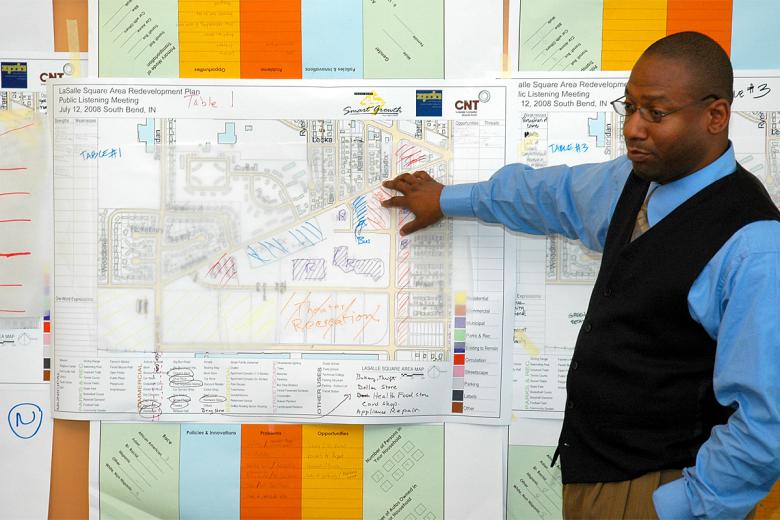 Transopoly is a tool that seems as straightforward as a board game. Its purpose is to encourage public participation in regional transportation planning by clarifying risks, benefits and costs. The appropriate geography for this version is a large city, a county or a multi-county region.Transopoly has been used successfully since 2001 to help groups articulate their transportation priorities within reasonable financial limits.
Getting to the Heart of the Transopoly Audience
Transopoly was designed in 2001 for a specific outreach process in northeast Illinois. The documentation from the local meetings and the overall summary report, Changing Direction: Transportation Choices for 2030, can be found here.

Participants of the 2001-2002 Transopoly sessions were surveyed on preferences, travel behavior and demographics, with a sample size of 529 respondents. Overall, respondents wanted choice in travel options. Even though most were drivers, respondents wanted improved transit over roads by an 8-to-1 margin.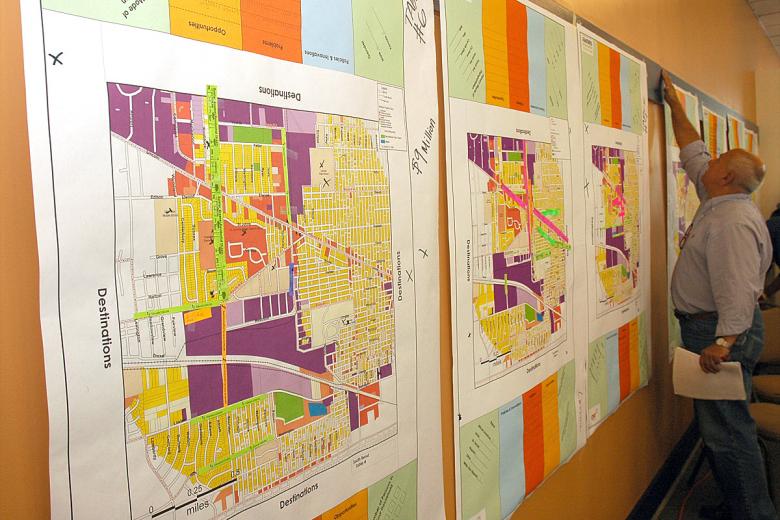 Respondents agreed with the statement "The public should be involved in local and regional planning" more than any other, with "Walkable neighborhoods are desirable" a close second.
---
Hosting Transopoly in Your Community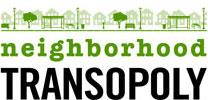 Neighborhood Transopoly is an experiential tool for building public consensus and facilitating inclusive, informed transportation planning for communities up to 150,000 residents. Facilitators use customized maps and realistic budgets to guide small group interaction in identifying and seeking practical solutions to local transportation problems. This method is not only fun, it also empowers communities to articulate which projects have a high degree of consensus.
---
Taking Transopoly Online

E-Transopoly is a web based version of Transopoly. It allows individual members of the public to express judgments and preferences about transportation investment in a user-friendly format. People can play E-Transopoly for their own benefit. We hope that E-Transopoly participants will become confident of their ability to participate in future official transportation planning processes once they understand a bit more about budgetary constraints and opportunities.
Whether or not participants go on to become involved in official planning processes, data from E-Transopoly will be provided periodically to transportation planning agencies as an indicator of public sentiment.
Your elected representatives need to know what your transportation priorities are.