"We always think it's going to be a big movement, a big force, something that's beyond ourselves that's going to be our solution when in fact, it's us– the moms, the grandmoms, the kids," Lorée Washington, a Riverdale community leader, said during a recent virtual workshop for residents of South Suburban communities where the RainReady project is addressing urban flooding.
As we partner with local groups to develop the RainReady Calumet Corridor with support from the Cook County government, we are offering a series of virtual sessions to discuss a community-based 'technology' for getting things done  – community organizing, policy development, and other topics – for local residents, municipal staff, and elected officials.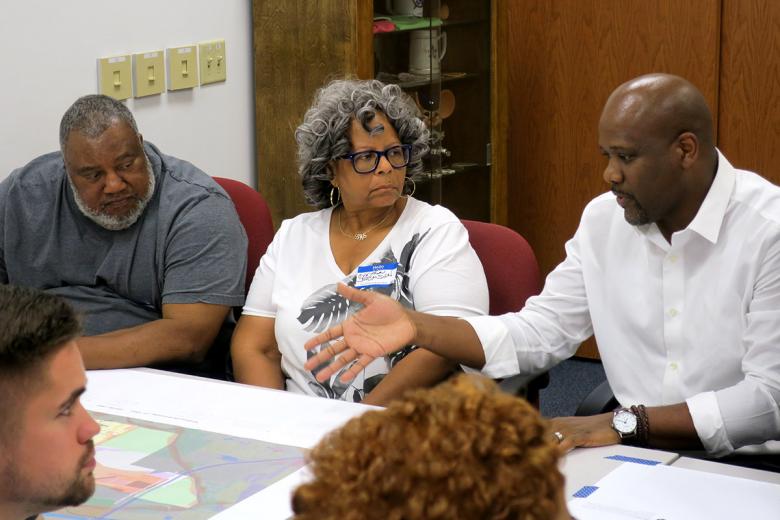 Washington, a former Riverdale village trustee and lifelong resident, was one of about 25 local residents and others at the Zoom meeting in May. It was the second of several educational workshops and networking sessions for residents, and local government officials, particularly from the municipalities from Blue Island, Calumet City, Calumet Park, Dolton, Riverdale, and Robbins. 
Participants are learning to effectively plan, implement, and sustain strong water management solutions from experts at these sessions, which are organized and led by the Center for Neighborhood Technology and supported by other organizations such as Calumet Collaborative, Faith in Place and the Field Museum. 
In January we wrote about our Urban Flooding Baseline Tool that explores the 'where' and 'why' of urban flooding, and who is most impacted. The civic innovation hub is an essential companion to that work to engage local leaders in the decision-making to come related to this work. 
At the session in May guest speaker Olga Bautista, executive director of Southeast Environmental Task Force, shared her knowledge and experience in community organizing. For example, "Organizing always looks different and is locally defined" was the theme on one of the slides at the presentation. 
Participants in small groups discussed partnering with church-driven and other local organizations, and working alongside neighbors, especially youth, to get things done. The next civic innovation hub workshop is set for the end of June.