The transportation sector is changing rapidly: growth in rideshare services (e.g. Uber, Lyft, and bikeshare), vehicle electrification, and introduction of autonomous vehicles will together lead to a complete re-imagining of our transportation system. New mobility options create new opportunities, but also the potential to widen disparities by income and race – unless we explicitly plan for equity.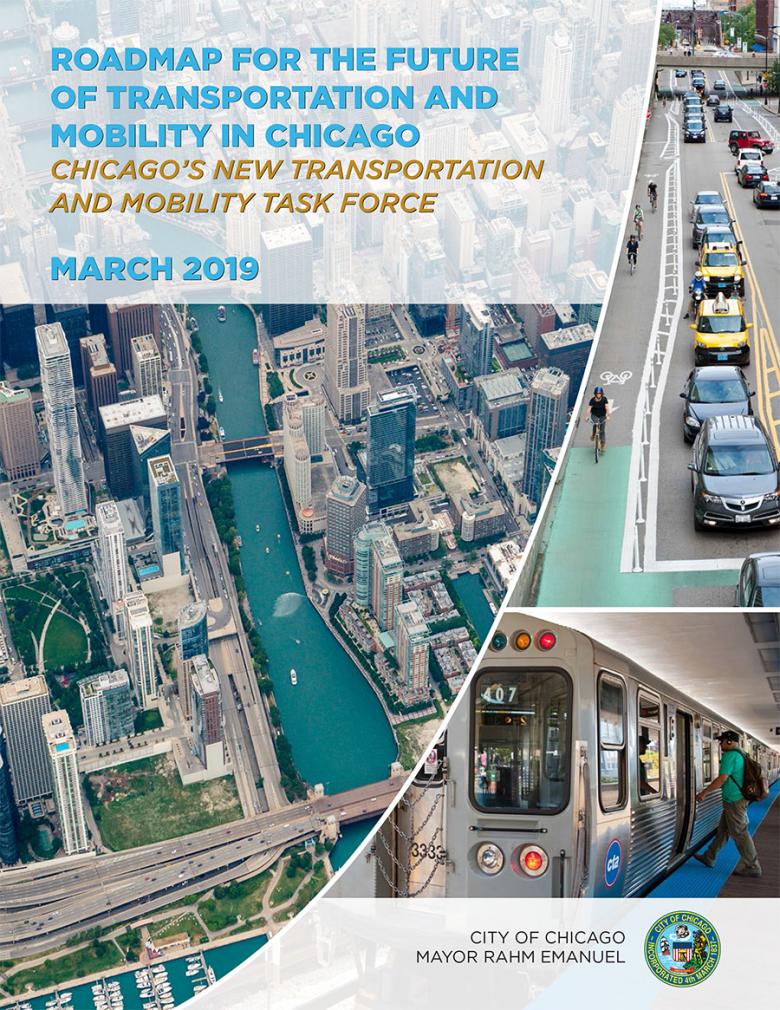 For that reason, the Center for Neighborhood Technology (CNT) participated on Chicago's New Transportation and Mobility Task Force, which released its final report, Roadmap for the Future of Transportation and Mobility in Chicago, last week. CNT advocated for this report to include equity as a central framing principle, and we are happy to report that it does – from the early core principle to create "mobility choices that are accessible, equitable, affordable, and non-discriminatory" to the continued reinforcement of equity throughout the report.
The report's recommendations have already been covered in the Chicago Tribune and Streetsblog, so we won't repeat them here. A few highlights:
Collect and share data on transportation use (securely and with privacy concerns in mind, of course) – which is of great interest to analytically-oriented organizations like CNT.
Restructure taxes and fees on transportation services to create financial incentives to use efficient, sustainable options.
Continue to strengthen equitable transit-oriented development (eTOD) in Chicago, including modernizing parking requirements.
Explore and test new freight policies that reflect the rise of e-commerce and other changes in goods movement – which is absolutely necessary to address in light of stubbornly high greenhouse gas emissions from the transportation sector.
Implementation of policy changes that reflect the plan's direction have already begun. Mayor Emanuel recently announced a proposed expansion to the Divvy system through a public-private partnership with Lyft, which owns Divvy's operator, Motivate. Expanding bikeshare and other transportation options in low-income communities and communities of color is a key step towards increasing transportation equity. Increased availability of bikes must be paired with other investments and programs—like bike lanes, discounted fares, cash payment options, and community outreach – to make this service truly accessible to all Chicagoans. The proposal includes expansion of the Divvy for Everyone program and a pilot of an adaptive bikeshare program, as well as other performance and equity targets. Getting these performance measures right, and monitoring them going forward, will be critical.
The Roadmap report is a step in the right direction, but there's much more work to do—including increasing investments in our transportation system and improving the ways we evaluate the equity impacts of our investments. We hope that Chicago's next mayor embraces transportation equity and affordability, and we will help to achieve that goal however we can! 
This blog post was co-written by Jacky Grimshaw and Elizabeth Irvin.